S-Bahn Berlin App
At home or on the go: access all travel details at a glance with the S-Bahn Berlin app.
Where to get the S-Bahn Berlin app:
Search for: "sbahnberlin"
How to use our S-Bahn Berlin app:

Tab bar
The well-structured tab bar gives you direct access to key information like "departures", "trip planner", "alerts", "excursions", and "service".
Trip planner
How do I get from A to B? The app's handy trip planner – and core function –will show you the way. It's smart drag & drop search for the best connection is a real time-saver, as is the planner's option to save frequently used connections as "My routes". Feel free to fully customise your trip by adjusting factors like the changeover time at connecting stops.
Service
Check out "Service" for essential information on S-Bahn services. This is where you find helpful FAQ, downloadable up-to-date network maps, information on tickets and fare zones, as well as useful contact and emergency phone numbers. The handy facilities search shows which stations have public toilets, while interesting S-Bahn-related features help you pass the time during longer trips.
Alerts
Weather alerts, maintenance work, disruptions by emergency services – when train services are interrupted for any reason, check the "alerts" tab for further information on known disruptions. Besides current cancellations, ongoing construction, or timetable changes, this section also features important special news – like the latest Covid-19 regulations for public transport.
Excursions
If you could use some fresh air and outdoor inspiration, check out our recommended excursions. We have compiled a wide range of interesting outings accessible by S-Bahn as well as current events you might like in the "Discover something new" section. Bonus: some of the featured activities are discounted for S-Bahn subscription pass holders.
Advantages of the S-Bahn Berlin app: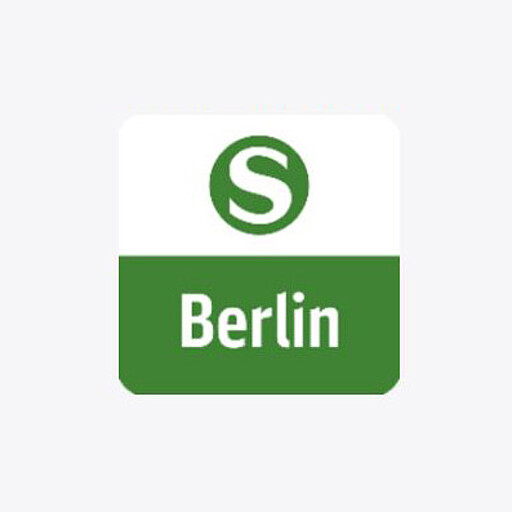 Find the best connection from A to B with the trip planner – and try the convenient drag & drop search
Select your preferred mode of transport and save specific locations or routes as favourites
Get at-a-glance information on current network conditions (disruptions & construction)
Services: quick access to emergency numbers, toilet search, lift and escalator disruptions, confirmation of delay certificate
Explore the outdoors with S-Bahn Berlin: discover the latest excursions and Berlin tips!
S-Bahn news & social media channels at a glance
Want to buy your ticket online?
Now that you have all the S-Bahn information you need, you'd also like to purchase fares on the move? Just use the additional DB-Navigator app to buy your tickets.