Historical Trains - Railway Traditions
Since the mid-1920s, ten different production series have been used by the Berlin S-Bahn.
The Production Series from the 1920s to the 1980s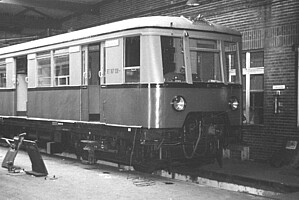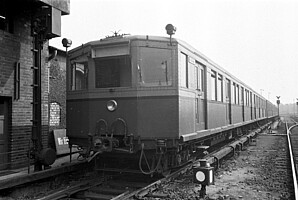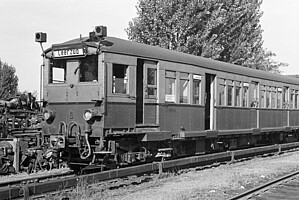 Since the existence of the S-Bahn in Berlin in the mid 1920s, ten production series have been in operation. Before the Second World War, six series were developed and put into operation: the electric train ET 125, ET 165, ET 166, ET 167, ET 168 and ET 169. The first series of the post-war period was the ET 170, which was presented to the public in 1959.
Special Historical Trains
The historical trains of the Berlin S-Bahn and the historic S-Bahn Union have found their home at the railway car hall in Erkner. They have rolled on special occasions such as anniversaries, the reopening of S-Bahn routes, or on Christmas, New Year's Eve or Easter through the capital, delighting passengers. Unfortunately, due to technical reasons, the trains cannot be used anymore.
Train Museum (Production Series 165)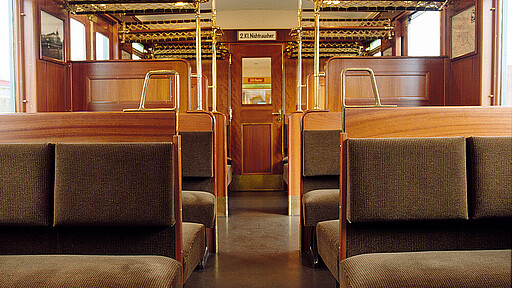 One of the crowd pleasers is the elegant Stadtbahn Train Museum of the production series 165. It was transferred for the 750th anniversary of Berlin in 1987 with great attention to detail to the wooden benches and plush upholstery in the elegant original condition of the 1920s.
Traditiol Train (Production Series 475 + 165)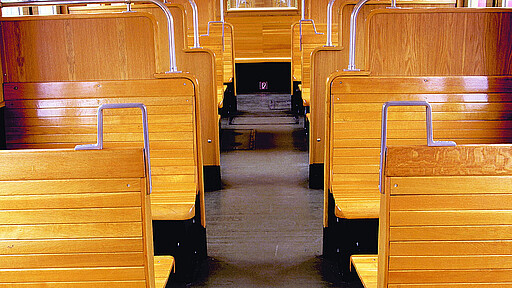 The traditional train is decorated in the design of the 1950s and 1960s with wood-paneled walls and leatherette benches.
In the 1990s, the traditional train was transformed into a "Wannseebahner" in the design of the 1980s and a city train with the popular wooden benches in the design of the 1990s.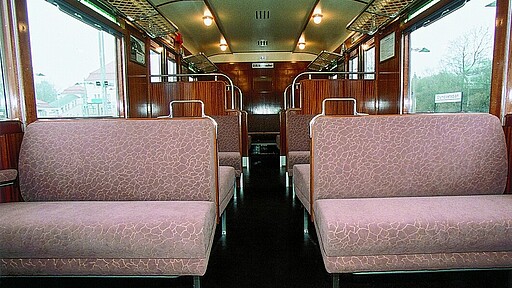 The third highlight of the historical trains is a quarter-train, production series 167 locomotive in a luxurious 1930s style with wooden benches, plush upholstery, and mahogany paneled walls as well as a quarter-train in the style of the 1960s.
These vehicles were built between 1937 and 1943.
The Panoramic Glass Train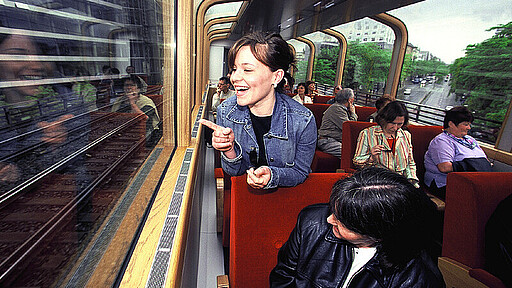 The conversion of ET 167 production series cars created this unique Berlin S-Bahn. The Panorama train is an eye-opener through its windows, which are built into the roof, allowing a great view. The interior has been modernized and complemented by a multi-media system, so that a ride through the city can be enjoyed with the utmost comfort.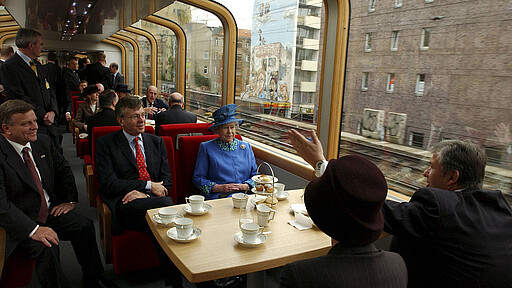 On 3 November 2004, Queen Elizabeth II of England and her husband rode with his Royal Highness Prince Philip, Duke of Edinburgh, on a glass train, experiencing Berlin through a panoramic view.
In October 2008, this train welcomed 150,000 passengers on board. Unfortunately, due to technical reasons, this vehicle can not be used at the moment.
Association Historical S-Bahn Union
The Berlin S-Bahn has a large stock of historical trains. The union "Historical S-Bahn e.V." is committed with great dedication to the preservation of the Berlin crowd favorites. A visit to the website or at regular events at the railcar hall in Erkner, where numerous historic trains are to be admired, is not only worthwhile for suburban train fans. Incidentally, the club Historical S-Bahn e.V. is still looking for fellow team members:
Information about a membership can be obtained from our member support
via e-mail at: member-support(at)hisb.de
Discover the website (only in german available):