Subscription VBB-fahrCard
An electronic ticket issued to subscribers that ensures more convenience and safety. This electronic ticket offers many advantages.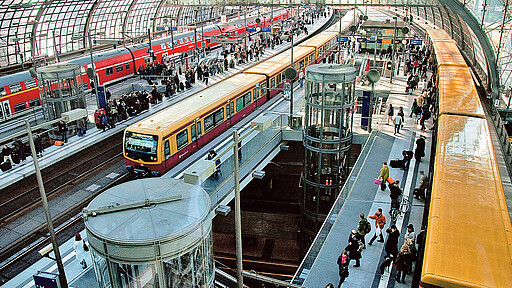 VBB-fahrCard is a chip card on which your subscription is stored electronically. This electronic ticket is the same as your previous ticket but replaces the paper version and offers many advantages.
Further information can be found on the flyer:
The VBB-fahrCard is available for the following tickets:
Benefits of the VBB-fahrCard
Easy usability: Once on board, wave the card over the reader or present card to ticket controllers.
Increased security: In the event of theft or loss, your chip card will be blocked immediately after you've made a report.
Chip card replacement: In the event of loss, theft, or damage, you will receive a new VBB-fahrCard right away via the transportation company your subscription contract is with.
More durable ticket: The plastic card is more durable than the previous paper card. The average life span of a chip card is about 4 years.
Privacy protection: The VBB-fahrCard only stores data previously included on the paper ticket or customer card. Data on how often you travel will not be stored.
Additional offers of the VBB-fahrCard
You can also use the VBB-fahrCard for other mobility offers in Berlin:
Access to rental bikes: The VBB-fahrCard opens all bikes of the Berlin rental bike system of Deezer nextbike. Just hold the card at the BikeComputer and follow the instructions. More information about prices and procedures at nextbike.
Parking of bicycles at the main station: The VBB-fahrCard also allows the use of the secure bicycle parking boxes at Berlin main station. The double-decker bicycle boxes offer commuters safe and dry bicycle parking directly at the west exit of the main station. The boxes can be booked and paid for online at www.bikeandridebox.de and can be opened immediately with the VBB-fahrCard.
What you should know about the VBB-fahrCard