Our 480 series
Operator cabs at both ends of the quarter train make our 480 series especially versatile.
During the Cold War, all Berlin S-Bahn services were operated by the East German Reichsbahn. In 1984, Berliner Verkehrsbetriebe (BVG) assumed operation of all West Berlin S-Bahn routes – and urgently needed a fleet of new trains.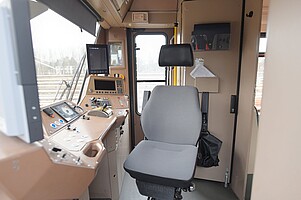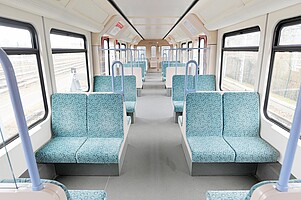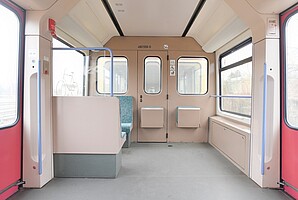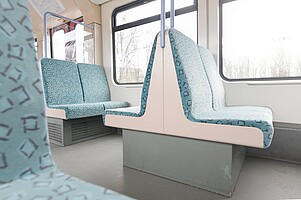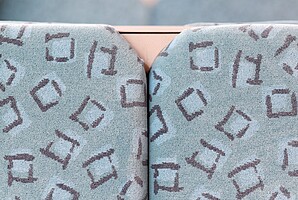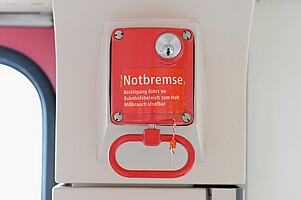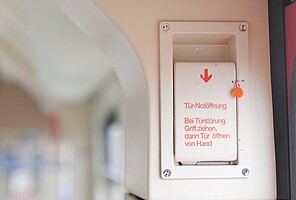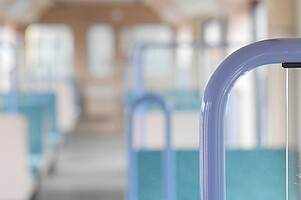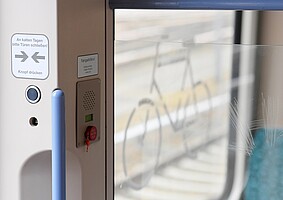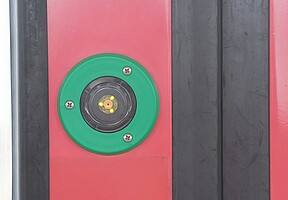 A first prototype was introduced in 1985 – back then in a blue colour scheme, but this design was soon abandoned. The train's angular front also met with some initial scepticism, but Berliner's soon embraced the new series as their beloved "toaster".
Thanks to the positioning of driver's cabs at both ends of a quarter-train, the 480 series proved particularly flexible and versatile: the twin unit set-up allowed the S-Bahn to run standalone quarter trains during off-peak hours. The new 483/484 series also follows this design template.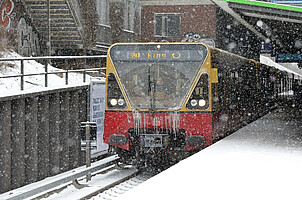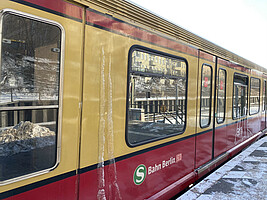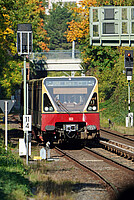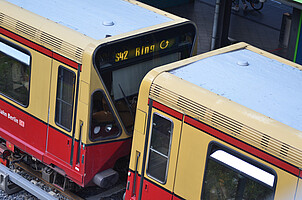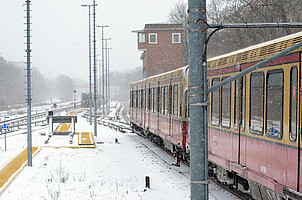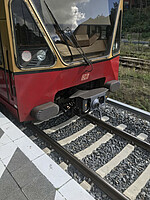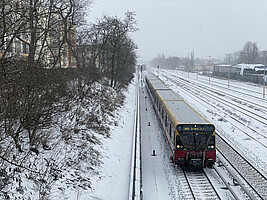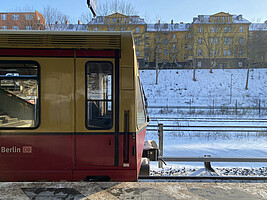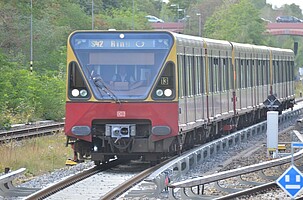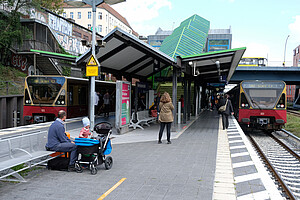 Mind the doors!
Four doors per side: for more than six decades, this was the standard set-up of Berlin's S-Bahn trains. This changed with the 480 series. The carriage's engineers broadened the exits to facilitate access for prams and wheelchair users. Now the motto is: all good things come in threes.
| Technical specifications | |
| --- | --- |
| Specification: | twin carriages |
| Quantity: | 70 quarter trains |
| Gauge: | 1435 mm |
| Length per quarter train: | 36.800 mm |
| Vehicle width: | 3.120 mm |
| Vehicle height: | 3.600 mm |
| Floor height: | 1.100 mm |
| Seats (additional standing capacity): | 92 (200) |
| Bogie axle base distance: | 2.200 mm |
| Drive wheel diameter: | 900 mm |
| Supply voltage: | 750 V DC |
| Maximum speed: | 100 km/h |
| Maximum acceleration: | 1,3 m/s² |
| Performance: | 8 x 90 kW = 720 kW |
| Empty weight: | 59,0 t |
| Tensile force: | 104 kN/208 kN |
Other S-Bahn train series