Train Station Facilities
DB Station & Service offers a comprehensive range of facilities at all stations in Berlin and the surrounding regions.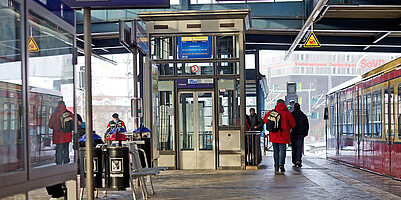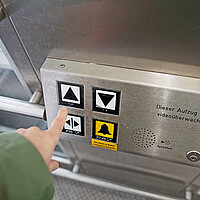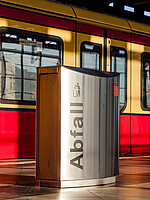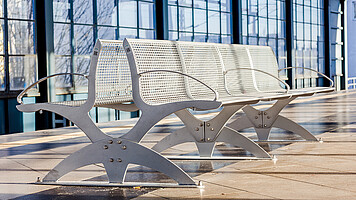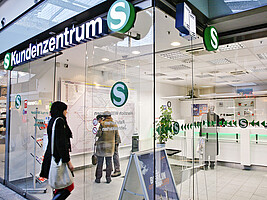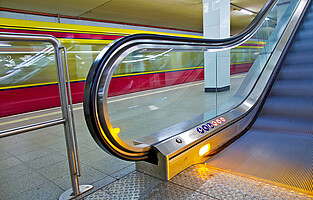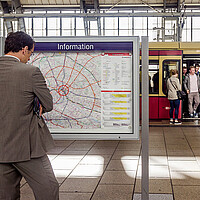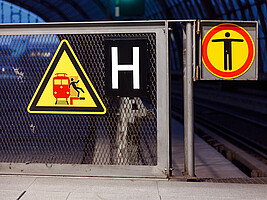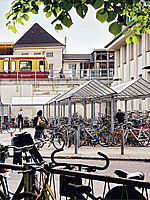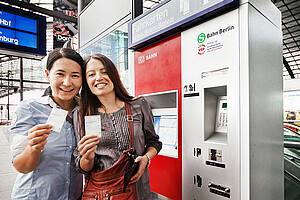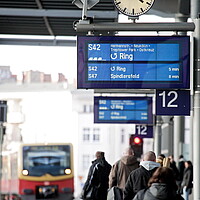 The S-Bahn Berlin GmbH sees itself as a mobility service provider for all Berliners and guests of the city. More than 90 percent of our S-Bahn stations are accessible for disabled people via ramps or lifts.
Many train stations now have services for the visually impaired, and at busy train stations, escalators are available for the physically disabled. For an updated list of facilities at various train stations, please refer to the respective station pages.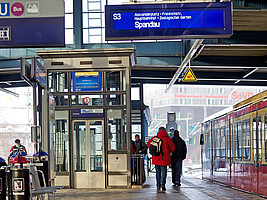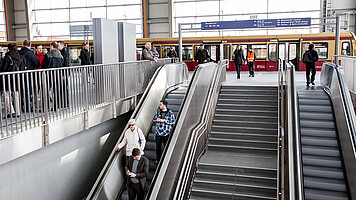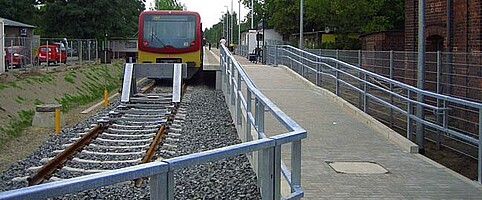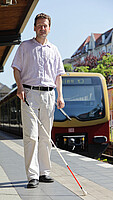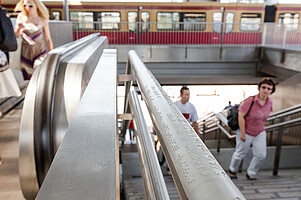 Finding your Way at the Train Stations
Each S-Bahn station has a system of signs directing passengers to entrances, exits, transportation, and service facilities. For replacement bus services, there is a temporary guide system in the form of signs and red foot prints on the ground. In addition, you will find construction notices and maps in the glass cases.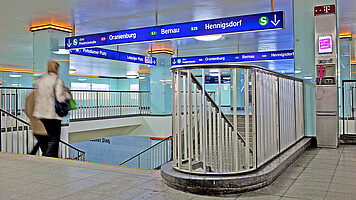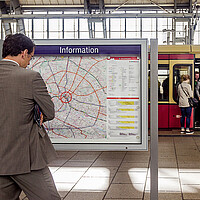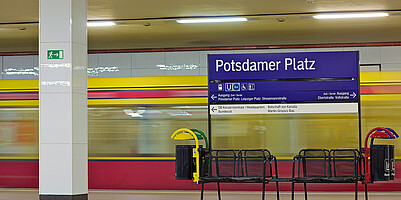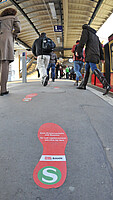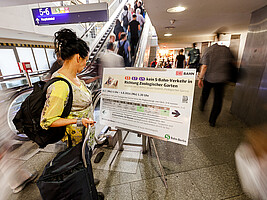 Ticket machines that display information about current fares can be found at every station. For personal assistance, we offer over 60 service and sales facilities that are distributed throughout the S-Bahn network. Find out more about our service and sales facilities.
Emergency Facilities & Warnings
Emergency equipment and warnings, to ensure passenger safety, are clearly visible on all platforms. The end of the platforms are also marked. In the trains, there are emergency facilities such as an emergency brake, fire extinguisher, and first aid kit. A tritone sounds and the red signal lamp illuminates before the train doors close.
Passengers are permitted to take a bike with a supplementary bike ticket in the S-Bahn.
Information about bikes on board
Bicycle parking facilities are also available at numerous stations in Berlin and the surroundings.
Mobility and Information at Stations