Rules of Conduct at the Train Stations
In order for every passenger to feel safe and comfortable, there are standard rules implemented at all stations.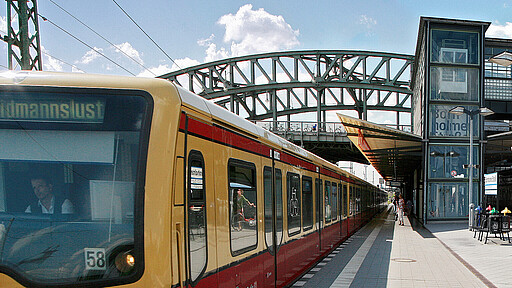 Please be aware of the following rules on the train platform
Keep a safe distance between you and the tracks
Pay attention to all markings and warning signs
Wait until the train comes to a complete stop before moving towards the edge of the platform
Take special measures to prevent strollers and luggage from rolling away
Don't push and shove others when entering the train
Keep to your right when taking the stairs or escalator
Due to the high accident risk, refrain from using the escalators with bulky luggage, wheelchairs, and bikes.
Information about taking dogs with you
Dogs must be leashed at all times in the stations and on the trains.

Aggressive dogs must wear a muzzle.
please note that the VBB rules and regulations, as updated from time to time, apply in all public areas of the DB AG in zones A, B and C.