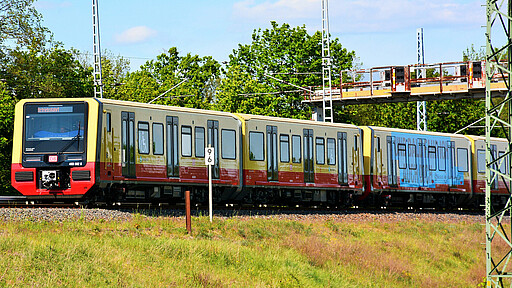 ©

Kathrin Fiehn/S-Bahn Berlin
The new S-Bahn
A state-of-the-art train for Berlin and Brandenburg.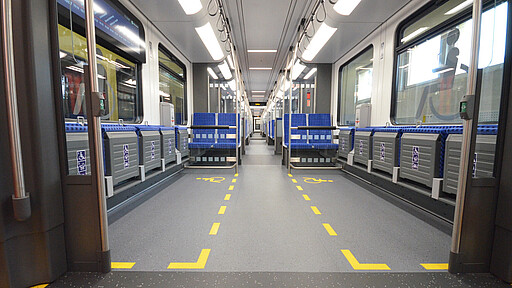 ©

Jens Wiesner
The new S-Bahn
Featuring a spacious multi-purpose compartment.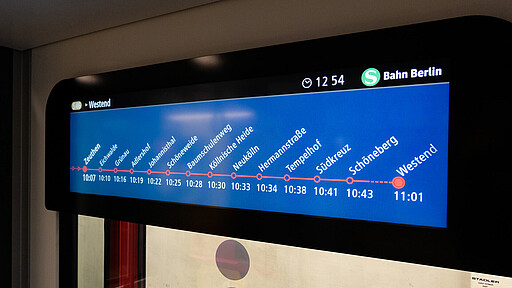 ©

Jens Wiesner
The new S-Bahn
Stets auf dem Laufenden.
Modern
interior and exterior
The latest
route information & departure times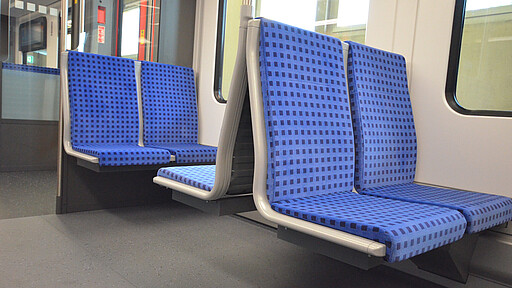 ©

Jens Wiesner
The new S-Bahn
Comfort within easy reach.
Comfortable
in royal blue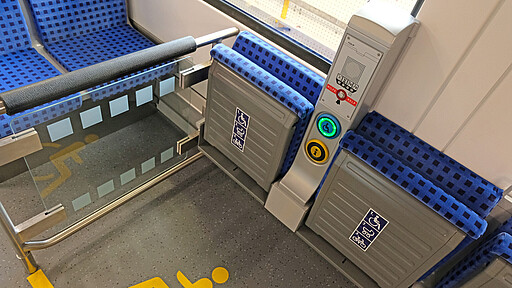 ©

Jens Wiesner
The new S-Bahn
Quick assistance en route.
Easily accessible
inside the multi-purpose unit
Inside the train
for wheelchairs
Our new S-Bahn has arrived!
Learn everything there is to know about our 483/484 series.
Over the next few years, Berlin's S-Bahn fleet is receiving a welcome rejuvenation. Since 1 January 2021, the first new S-Bahn trains have been running on the network's ring/south east segment.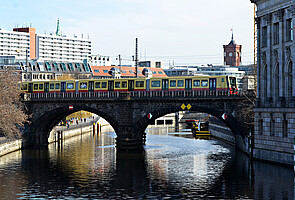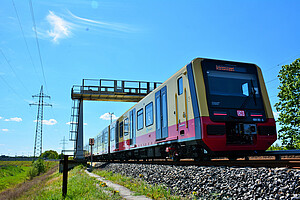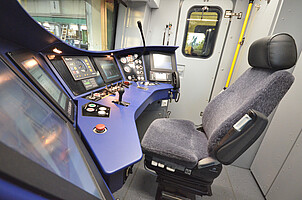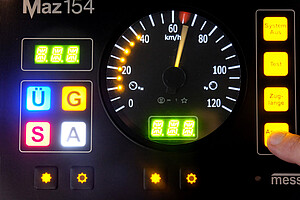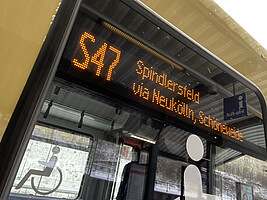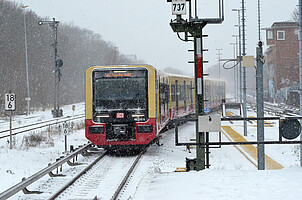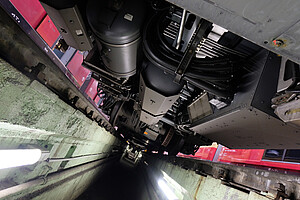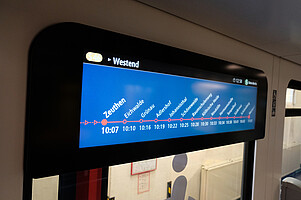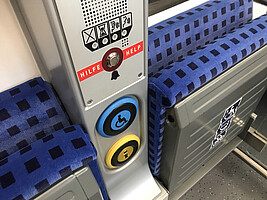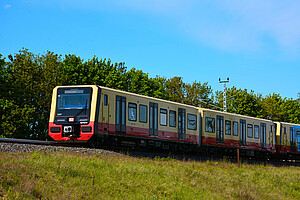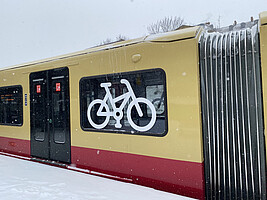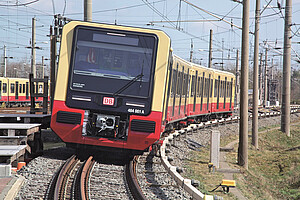 Residents of Berlin and Brandenburg can look expect brand new trains with more room, expansive panoramic windows, air conditioning, CCTV in all carriages, an intercom link to the security control centre, a service column for wheelchair users, and state-of-the-art passenger information.
Discover all the new features!
Just swipe and click on the + signs to discover the new features.